Brother Myke here. For those in our geek-a-licious congregation that didn't know, Derek Divine and I co-host a little podcast called The Geekdom Fancast where we talk about movies, TV, and everything in between. It's loose, conversational, and all-around how we would talk about things off mic. For our latest episode we got together with the Geek Pope himself, Travis Moody, to talk about Apes and the respective Dawn of their Planet!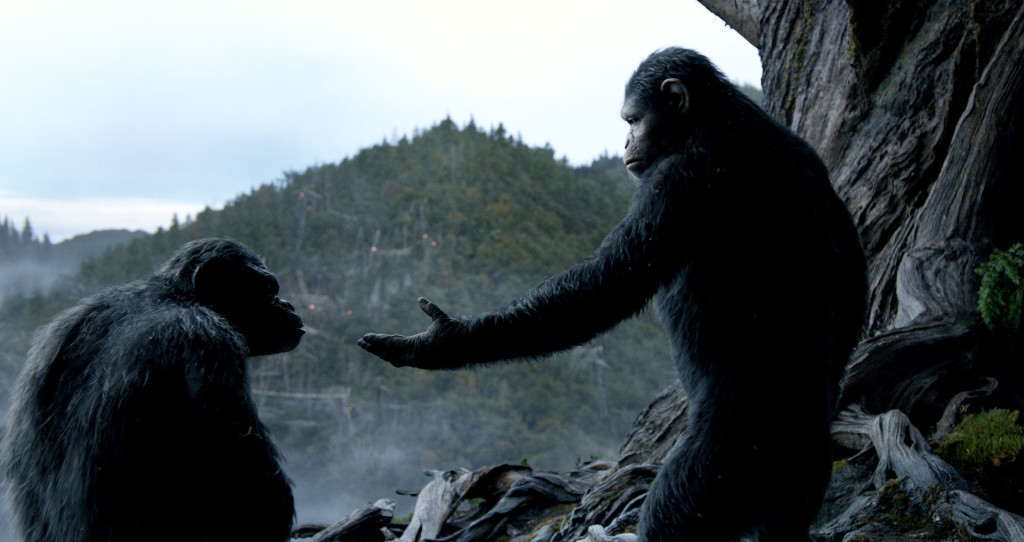 If the above SoundPlayer isn't working on your mobile device, please DOWNLOAD the Apecast, or LISTEN through Mediafire.
This is also one of many Geekdom Fancast/GodHatesGeeks crossovers to come, so subscribe to the podcast on iTunes simply by searching for "The Geekdom Fancast" and check us out at facebook.com/TheGeekdomFancast and on Twitter @GeekdomFancast to let us know what you think!
20th Century Fox's Dawn of the Planet of the Apes, of course, is in theaters now.
Use Facebook to Comment on this Post