ROBOCOP (1987)
Hands down, one of the best movies ever made.
The original RoboCop is enjoyable from start to finish. Along with "Bitches, Leave!" and "I'd buy that for a dollar!", there are countless other one-liners and quotes that could fill the entirety of this review. Just the little bits of awesomeness that fill the screen could warp this entire review into a series of non sequiturs that make no sense whatsoever. But in all honesty, that would be an incredible review too, right?
(Oh and there will be spoilers here. If you haven't seen the movie yet, that's your fault. It's 27-years old this year, so you should have seen it well before now.)
RoboCop starts and immediately dives in headfirst. In a move that was parroted by millions of other movies, comics and cartoons, we get the story told to us by news media that Detroit is a hellhole filled with awful human scum and terrible wastes of flesh. Oh yeah, and dicks that are killing cops.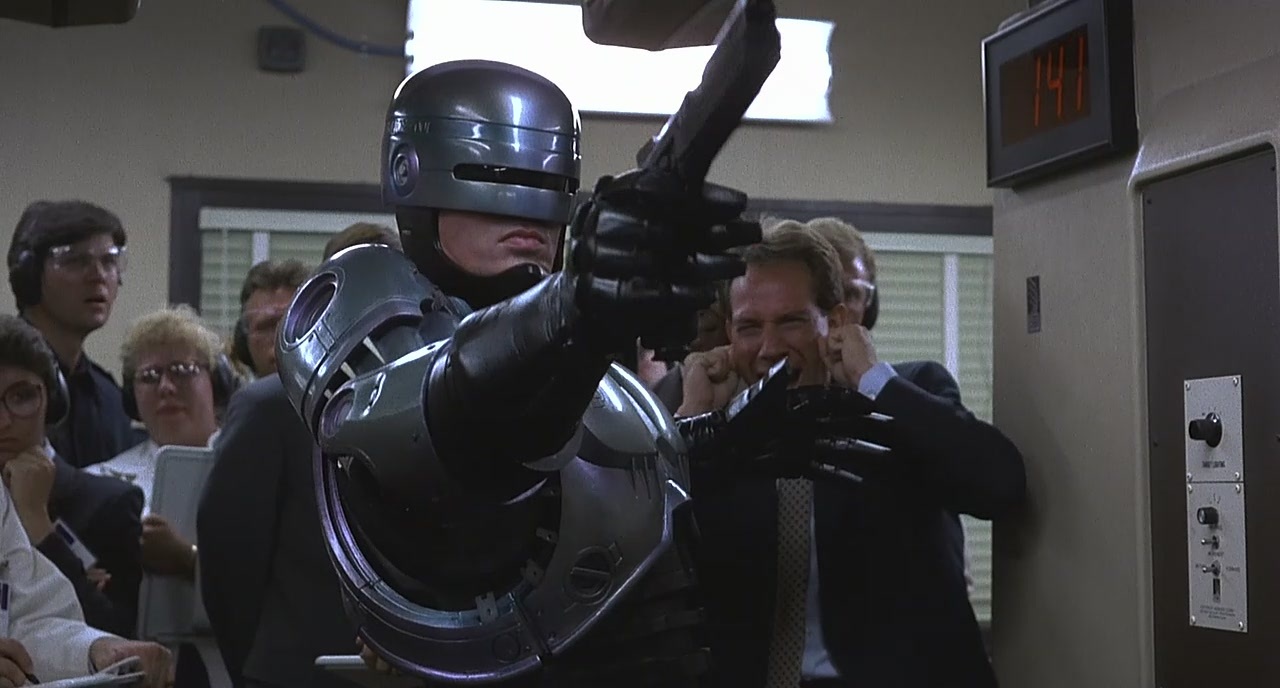 We meet Alex Murphy, a transfer to this nasty little police station, and we meet his idiot of a partner, Lewis. She sucks. More on that later. We meet Reed, we meet other cops, and we get a sense that none of these cops feel safe. We get to know that Alex has a wife and son; we get to know more about how terrible it is out there, and then boom! Alex Murphy is dead. After facing off with Clarence Boddicker and his gang, Alex is killed because his partner wanted to get her eyes on a big dick instead of doing her job. Oh, and because Alex didn't think to wait for back-up.
And then, about five minutes later, he's in full RoboCop gear. Seriously, this movie takes about 20-30 minutes of setting up the tragedy and setting up the insanity of the story and then our hero is born. People complain all the time that movies from the 70s and 80s took forever to get started. RoboCop definitely doesn't. Our hero is dead within the first minutes of the movie and then his face is almost completely covered for most of the rest of the movie. It's AWESOME!
(Cont. on next page…)
Use Facebook to Comment on this Post