You know the "Divine One" is gonna be up in this mothafluffuh… but we've got some other guests too.
This is how GodHatesGeeks ranks all of the TV panels we witnessed at San Diego Comic-Con 2015's famed Hall H, Ballroom 20, and 6BCF.
You know how we doooooo.
July 20 – Update:
–Heroes Reborn
–The Walking Dead
–Fear The Walking Dead
–Game of Thrones
–Gotham
–DC's Legends of Tomorrow
–Supernatural
July 17 – Update:
–SuperMansion
–Lucifer
–The Flash
–Colony
–Dark Matter
–Supergirl
–Limitless
---
---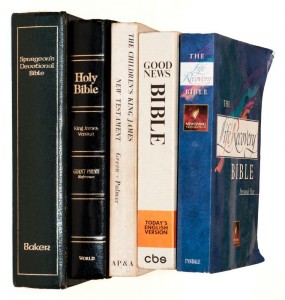 ---
---
---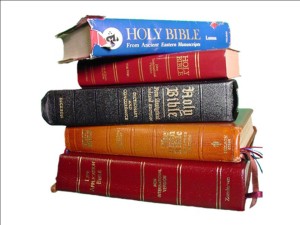 ---
---
---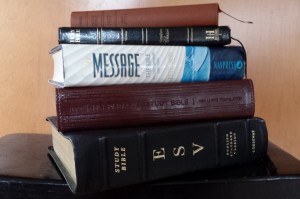 SUPERMANSION (Thursday) – Usually I leave all the animation shows to "Brother" Myke — who sadly wasn't able to represent GHG at SDCC this year — but being a massive Bryan Cranston fan I had to check this panel out for myself. So glad I did! Executive produced by Cranston, with Matthew Senreich and Zeb Wells from Robot Chicken, the trailer for this stop motion animated show on Crackle looks hysterical in every way. The concept revolves around a group of has-been superheroes named The League of Freedom that are trying to still fight crime and contribute to society– even though they all have one foot in the retirement home. They're old; they have gambling and drug problems;, hell, they're just a big ol' reality show mess. I mean there's a cat superhero named Cooch!
https://www.youtube.com/watch?v=6ELN3PiWVOk
(cont.) Cranston, as the leader Titanium Rex, is only one of the stellar talents they have contributing to SuperMansion, which also stars Seth Green (Robot Chicken), Jillian Bell (Workaholics), Chris Pine (Star Trek), Keegan-Michael Key (Key & Peele), Ron Perlman (Sons of Anarchy), Heidi Lynn Gardner, and Breckin Meyer (Franklin and Bash). The panel itself was one of the best I went to during the Con. You put a bunch of funny people up on stage for a comedic show and the laughs just flourish. With Green talking about "how [he] was so close to being the dad in Malcolm in the Middle", to Cranston relating himself to his character Titanium Rex, because "when he takes off his suit, it all goes to blubber." This panel was arguably the most outstanding part of my opening day.
---
---
---
FEAR THE WALKING DEAD (Friday) – Will premiere August 23rd in over 100 countries! (You know, in case you were wondering…) Walking Dead spin-off, Fear The Walking Dead, deals with the weeks that Rick was in a coma, in addition to the slow digress of Los Angeles as the Zombie Apocalypse first begins. FtWD will also be more a family drama more than TWD, as the writers chose LA due to the fallen angels theme of the city. With so many lost souls and with everyone having their own secrets, Fear is chalked full of good drama. The show will be set over 2-3 weeks and follow a drama teacher and his new guidance councilor wife — along with his ex-wife, including their three combined children.
(cont.) The brady bunch of zombies, the cast will be chiefly hispanic, lead by Cliff Curtis (Training Day) and Kim Dickens (Deadwood). The main difference between Rick Grimes and our new leading man, is that Rick is a trained killer unlike Travis Manawa who has never fired a gun nor led. "We are going to see who's going to go from coal to diamond, and who's going to crumble," claimed Producer Dave Erickson. We all know the comics, but this is something new and fresh. And after watching the trailer, this Traveling Nerd was impressed enough to justify to another act of Dead.
---
---
DC's LEGENDS OF TOMORROW (Saturday) – If nothing else, Arrow and The Flash spin-off Legends of Tomorrow will provide plenty of action from end to end. All of my favorite supporting heroes (plus some new ones) together just had the "Divine" one too damn anxious for this show. According to Executive Producer Marc Guggenheim, Legends will establish itself in the WBverse through "early episodes of [The Flash and Arrow) that place the characters back on the table…with a crossover that will play into Legends come midseason." It also nice to see former Flash comic writer and DC Consultant Geoff Johns on the panel, who announced Hawkman–likely a given seeing how Hawkgirl is on the show, but still exciting nonetheless. Above all else, it looks like former Superman-turned-Atom, Brandon Routh, is ready to take the likely disfunctional team's lead. "[Ray Palmer] is definitely going to want to take charge and give his input. Whether he's successful I don't know."
https://www.youtube.com/watch?v=n4cQ83S_gMM
(cont.) In case you were wondering what Sara's current mindstate is going to be like after her apparent death, resurrection, and sisterhero takeover, there's this. "She was already pretty crazy, so now after that I just want her to go 'nuts off the rocker'. That's my plan. She's not afraid to die. You can't threaten her with anything and I think that's going to be make her really dangerous. In a good way," says the villain-haunting Caity Lotz. And when I said disfunctional, I wasn't kidding. Expect Wentworth Miller's Captain Cold to battle for leadership, while Victor Garber's Half-Firestorm's "certain arrogance and naivity" might just help mediate the super-situation. But once again, leave it to Kreisberg to sum it up best. "With Arrow and Flash, we'll come with an idea and say it's too crazy. Legends is all the crazy ideas. It was really important to us to not do the same show."
---
---
HEROES REBORN (Sunday) – "We've had a long rest and we are ready to save the world again," series creator Tim Kring told a packed session at San Diego Comic-Con last Sunday. Fielding questions from fans, Kring said he and the rest of the Heroes Reborn cast and crew are well aware how high the bar is set and how much of a trailblazer the original was in terms of developing deep multi-dimensional characters. "That is the challenge," Kring admitted. "When we came out the characters set it apart. It wasn't necessarily about the super powers." Before you watch the new trailer just below, read more on the Heroes hoopla and special guest panelists via the NY Daily News.
https://www.youtube.com/watch?v=4FLHB2zB_cA
---
---
LUCIFER (Friday) – Based loosely on the character from the DC/Vertigo The Sandman comic, stars Merlin's Tom Ellis as Lucifer Morningstar. "The Devil" has only recently retired from Hell and gone to explore life on Earth by running a piano bar in LA. Yeah. It's weird–but that doesn't matter. Fox's Lucifer is FUN! Ellis does such an excellent job of properly playing the Power of Darkness, charming and confident without being cocky and arrogant. In the pilot, he joins with an LA cop, Chloe Dancer (Chicago Fire's Lauren German), to help solve a murder that begins the show's dynamic partnership, full of wit and sarcastic humor. Point pitchfork, his charismatic personality does not often amuse her and she lets him know it.
(cont.) In the process of trying to uncover the killer, Lucifer uses his powers in subtle ways to get information out of suspects; the result is almost always comedic or just plain amusing. Although not used much, there is a strong supporting cast too: Lucifer's allie Maze (Spartacus' Lesley-Ann Brandt) and DB Woodside (24) as Amenadiel, whom seems like might be the antagonist for Lucifer. There is a massive similarity to the recently canceled Constantine, which is easy to see considering both leads have a similar swagger about themselves. But where I feel Constantine failed in having Matt Ryan carry most of the show, Lucifer has more to offer in the joyous odd couple partnership between its lead and Chloe. For a pilot the show was very well rounded, giving us a taste of the tone as well as enough characters to show the potential for future storylines.
---
---
THE FLASH (Saturday) – First off, I know I must fall on my geek sword and apologize to all for missing the beginning of the WB Block with Arrow. Despite the fact that many cleared after the final movie presentation — 20th Century Fox — in Hall H that evening, it still filled up quick enough to capacity as soon as I got there. Thankfully, the panel for Ollie's counterpart, The Flash, killed. It all began with Exec Producer Andrew Kreisberg getting right to the jist of things. "Our big bad is going to be [Professor] Zoom. He's going to be faster than the Reverse Flash and The Flash — it's going to be very hard to catch him." In the news department, "Golden Age Flash" Jay Garrick — the same one who came out of the closet not too long ago in the comics — will be played by actor Teddy Sears (Masters of Sex, AHS). A more recent addition to The Flash's comic book history, Patty Spivot, will be played by Shantel VanSanten (The Messengers). In the comics, Patty is a police officer and science enthusiast who catches the eye of Barry Allen. "Oh and Wally West." Gotta love how Kreisberg just drops that one like it's not a big deal. But, sure, he did that on purpose. Nicely done.
(cont.) Now, anyone that is bothering to read this knows how Season 1 ended. Where is Season 2 going to begin? "Season 2 picks up a few months later, where we will deal with the fallout of the cataclysm that happened at the end of the year. This year we will be introducing characters from Earth 2," answered Executive Producer Greg Berlanti. And, of course, everyone always want to know what is up for the main character in the future. Star Grant Gustin explained where his head will be after the death of Eddie Thawne. "He's having a hard time accepting being the hero of Central City when he knows that Eddie is the one that ultimately stopped Wells. We find him struggling with his role as a hero. He's kind of lone wolf at this point because he doesn't want anyone else to get hurt." An audience question asked what rogue villains were in store for Season 2. "We have a lot of returning favorites. Grodd is going to be back, plus a Captain Cold/Golden Glider episode early on. And a few more we don't want to share," Kreisberg answered.
---
---
---
SUPERNATURAL (Sunday) – Supernatural fans are keeping the show alive as they go into their 11th Season. That's right we get to see more of Sam (Jared Padalecki) and Dean (Jensen Ackles) Winchester! SDCC's Hall H was packed with excitement and love for the longest running show on television. The brothers have died gone to hell and back and still we want more. The panel was comprised of other beloved characters Crowley (Mark A. Sheppard), Cas (Misha Collins) and hosted by Rob Benedict and Richard Speight Jr. We also had Executive Producer Jeremy Carver and writer Andrew Labb. The panel was comfortable, semi-informative and full of jokes. We even saw a reference to the "hamster" from Season 10; I won't spoil it for you but she did "make an appearance". One difficult question during the Q&A was about Charlie's character: despite the obvious tension, she recovered with the fact she was initially a one-off character who turned recurring due to the fans love for Felicia Day.
https://www.youtube.com/watch?v=GJ2IgKuJwB4
(cont.) It was hard to know what will happen in the next season now that beloved Crowley is dead; all we know is that the tone of the show will be returning to its Season 1 roots, where the brothers are back to fighting good old monsters. With an ability to balance humor, horror and pop culture, Supernatural's writers are not afraid to poke fun and create themes for the show; and fans got to see a recap of this in the 200th episode tribute video. A flickering candle light vigil tribute started throughout the audience to commemorate Padalecki's fight against depression, and in support of his charity "Always Keep Fighting". You can be sure that this dynamic duo will continue strong against the Epic Darkness as they are allied again. As Jared said, "I think we'll beat it because we're not the Lose-chester's". This cast just keeps winning over fans, especially with Netflix helping garner a new generation of fandom. Keep it up, WINchesters!
---
---
THE WALKING DEAD (Friday) – The Halls that are H were massed like a mega herd of zombies as the cast and producers of TV's most popular TV show came to the stage. Actors Andrew Lincoln, Norman Reedus, Steven Yeun, Lauren Cohan, Danai Gurira, Melissa McBride, Chandler Riggs, Sonequa Martin-Green, Michael Cudlitz, and Lennie James joined executive producer and showrunner Scott Gimple, executive producers Gale Anne Hurd and Dave Alpert, and special effects makeup supervisor and executive producer Greg Nicotero took to the stage in a chat moderated by, who else than Talking Dead host Chris Hardwick. Busting out of the barn doors was news that TWD will have its next season premiere at Madison Square Garden. It will also play 24-hours later in 125 countries all across the world.
(cont.) The epidemic is now everywhere! Season 6 will deal with The Wolves as the season's initial villains, as well as flashbacks of Morgan that will eventually focus on his relationship with Rick–the only one still alive that Morgan knows, not to mention the man who witnessed Morgan at his worst. James, at his first SDCC, claims that Morgan knows Rick enough to stop him. Reedus, in a less serious matter, said that the combination of heavy rock band Motorhead and "hundreds upon hundreds of hours" of playing mobile game Candy Crush is what helps the actor get into character. In more important news (to some!), Nicotero announced that he will direct Season 6's hour-and-a-half premiere on October 12th.
---
---
---
COLONY (Friday) – A "mysterious race" has taken over present day Los Angeles and confined the inhabitants to an area of the city surrounded by tall concrete walls and barb wire. Colony stars Josh Holloway (LOST) and Sarah Wayne Callies (The Walking Dead) as a married couple trying to raise their children in as normal a way as possible– but have a secret quest to find their lost son on the other side of the walls. Executive producer Carlton Cuse (The Strain) spoke on the inspiration for the concept: "We were really fascinated by these images of Paris during Nazi occupation. People sitting inside cafes drinking espressos with Nazi stormtroopers (walking) by. These people were so trying to maintain their ordinary lives." Fellow producer Ryan Condal adds that the epicenter of Colony is a family drama and espionage thriller.
(cont.) The panel presented an 11-minute clip that displayed very little set-up of their daily lives, shooting right to Will Bowman's (Holloway) dire attempts to cross outside the walls of the colony in an effort to find his missing son. The sequence provided credible tension and suspense, with a first taste of the military rule that these particular colonists have to deal. Plus, the gigantic wall covering the 405 freeway in LA was a pretty sweet visual. "Part of the fun in making this show has been teasing out the details," Cuse skewed, while Candal revealed the mind-state of the couple at hand. "The characters in the show are in the same situation as the audience watching it. They don't know the answers to these questions." Of course, no panel with essential members of LOST could go without some talk about the legendary show's controversial ending. After Cuse displayed some discomfort with the situation, the man starting shit revealed himself to be actor Nestor Carbonell (LOST 's Richard Alpert)! A siren sounded in the room and men dressed like the soldiers in the Colony came out and took Nestor away. Now, that's how you entertain at Comic-Con.
---
---
---
GAME OF THRONES (Friday) – Sansa Stark could have fought back. Game of Thrones star Sophie Turner shed new light a controversial rape scene she filmed for the show last season. She said Sansa made a decision not to challenge her attacker, the sadistic Ramsay Snow, when a fan asked the actress why the directors focused the scene on a bystander, Theon Greyjoy. Critics have blasted producers for appearing to diminish Sansa's pain and humiliation in the scene by portraying Theon as a victim too. Amidst the controversy (to which you can read more about via the NY Daily News) — and lack of any new footage or information for the next, currently novel-less Season 6 — the GoT panel at SDCC was still a good time, thanks to the hijinks of Conleth Hill (a.k.a the throne-manipulating Varys), and this fiercely funny audition reel…
---
---
---
DARK MATTER (Thursday) – Based on the comic book written by Joseph Mallozzi (Stargate) and Paul Mullie, SyFy's Dark Matter centers around a "secret six" who mysteriously appear on a space ship. As each one arrives, they are greeted by the others who are already onboard. As they compare experiences, they realize that every single one of them has no memory of who they are or how they boarded the ship. Obviously– these peeps want to know why they are on a spaceship and who zapped their memories. "The idea was to get a spaceship that was a character itself," Producer Jay Firestone (Lost Girl) said about the writing process. "People who don't watch space shows are watching this show– and it's because of the characters."
(cont.) Dark Matter star Roger Cross also enjoyed the way the script was handled. "[Mallozzi] doesn't do red herrings– if he puts something out there it's for a reason." During audience Q&A, a fan asked why the whole cast wasn't at Comic-Con. Apparently this person doesn't know how production works on a TV show that is currently filming. Someone has to be working! Amid all the big story talk and seriousness of what's coming up for the season, the cast was often lively and comedic; they cracked jokes about working on set and poking fun at each other over random behind-the-scenes occurrences. Time to go set the DVR.
---
---
---
GOTHAM (Saturday) – And another WB show (OK, technically, FOX) that serves up a highlight reel that showcased the best of Season 1–except, this time at the end, there's some additional footage of crazies starting an attack on Arkham Asylum. Not too shabby a set-up for Season 2. Here are the panel's highlights:
Bruno Heller (Executive Producer): "Season 1 was very much about old school Gotham. This season is all about the rise of the villains."
Camren Bicondova (Selina Kyle): "I'm excited for this season because [future Catwoman] gets to decide if she's a bad or good guy, and I get to see a big part of her background."
Ben McKenzie (Jim Gordon): "As the villains rise, there is an arms race and the good guys have to increase their force as well. There will be new heroes introduced on the good guys side and they'll have to band together to fight the rise of the villains."
Erin Richards (Barbara Kean): "The relationship between me and Jim has changed a lot since I killed my parents. It's strained to say the least."
Robin Lord Taylor (Oswald Cobblepot): "[Future Penguin] is intelligent and knows that once you reach the top there's someone right there to take you down. He's prepared to fight to stay there. He's living large now."
---
---
---
SUPERGIRL (Saturday) – As one of the few people who hung around for this panel at the end of a 3-hour WB TV block — too fucking dedicated, I tell you — it seemed like a mistake to leave a show that hadn't aired yet (at least officially, pirates) until the end. First, a big chunk of the crowd emptied after The Legends of Tomorrow panel. Then, Hall H lost even more of the crowd after the Gotham panel. Why you would leave the show that people care the least about for the end is beyond me. With that said, why was it finally time for this female lead story to be told? "I think [Supergirl] was a story that needed to be told. She comes in.. powerful and her gender doesn't matter. She's a badass," says Executive Producer Ali Adler. The only factoid I have for you loyal congregants is that some of the villains will be Reactron, Live Wire, and Maxwell Lord played by Peter Facinelli (Twilight). Yup. That's it! Thanks for the wealth of info, folks.
(cont.) Instead of actually trying to get us interested in the show, the panelists spent the entire time gushing and praising their lead actress Melissa Benoist. Some details and previews of things to come would have been a good idea, no? You are at frackin Comic-Con! So I'm gonna spare you all the compliments and share the only quote worth sharing. Kreisberg on casting his leads (Damn, does this guy sleep?!): "This a true story. Stephen Amell was literally the very first person we saw for Oliver Queen; Grant Gustin was the very first person we saw for Barry Allen; and Melissa was the very first person we saw for Kara." Well thanks, Andrew. Too bad most of the audience is no longer listening since they went back to their hotel.
---
---
LIMITLESS (Thursday) – I like to watch pilots. I want to see the actual show that is being talked about. If a studio is going to bring a show and have NO footage and just sit there and have the actors talk about the show it just seems like a waste of time to me. I say this, only because I sat in this collection of mediocre CBS shows (Under the Boring Dome, Scorpion, and Excrement.. I mean Extant). Based on the 2011 movie starring Bradley Cooper it picks up shortly after the movie ended. Brian Sinclair (American Sniper's Jake McDorman) plays a guy just getting by on temp work, who has an old friend introduce him to the famous drug NZT — that gives him super charged brain power. Then, of course, all the action of the show gets going…
(cont.) People start getting murdered that have taken NZT, Brian gets framed for it, is on the run from the law… blah blah. There wasn't anything happening that didn't feel any different from the movie– and it's not like the flick was Braveheart. The TV Limitless felt so generic I was literally falling asleep. Maybe it was a dark AC room at Comic-Con but I doubt it! The cast is formidable with Dexter's Jennifer Carpenter as the FBI agent chasing Brian and CSI's Hill Harper also stars. They give the hint that there's some conspiracy behind the makers of NZT, and Bradley Cooper actually makes an appearance at the end of the episode as his same character from the movie. Even so, the show's panel may have put me to my limit.
---
---
---
Use Facebook to Comment on this Post