If you don't know anything about the forthcoming animated series from LucasFilm/Disney, Star Wars Rebels, then you likely have never watched The Clone Wars.
That sucks.
The great news then, my faithful Jedi ensemble, is that your trusty Monsignor has been following the incredible creative team of SWR with a keen eye. In fact, before you scroll down to witness this rebirth of Empire Awesomeness, I suggest first checking out my blog from last fall's New York Comic-Con. Oh, still haven't finished the sixth and final season of TCW on Netflix either? No worries. We got you covered here too.
Now that I'm done plugging for the day — ayo! — why don't you sit back, relax and peep the clip from WonderCon just below…
Just what us Warsies have been waiting for! And, indeed the audience who came to see showrunner Dave Filoni (The Clone Wars, duh), art director Kilian Plunket (Star Wars: Empire), and voice of our new primary pilot, Hera, Vanessa Marshall (Wonder Woman from JL: The Flashpoint Paradox), was just as delighted in their response to the footage. But fans weren't the only ones amazed by the power of Rebels.
"I could feel the force on the page," Marshall preached in reference to when she first laid eyes on the coded, top secret script of SWR. Having worked on both Old Republic and Knights of the Old Republic, the voice actress merely tries "not to nerd out" to the animated series that reflects a more unified appearance that TCW ever had.
Hera — with help from the mind of LucasFilm Amy Christensen — is basically a cross between your typical X-Wing pilot and Han Solo, a girl hero that's every bit into the action as the men. For his show that will depict a tighter, more particular group of people throughout (so don't go expecting the more-than-massive world of Corucant anytime soon), Filoni was more interested in making really good female characters as opposed to really strong.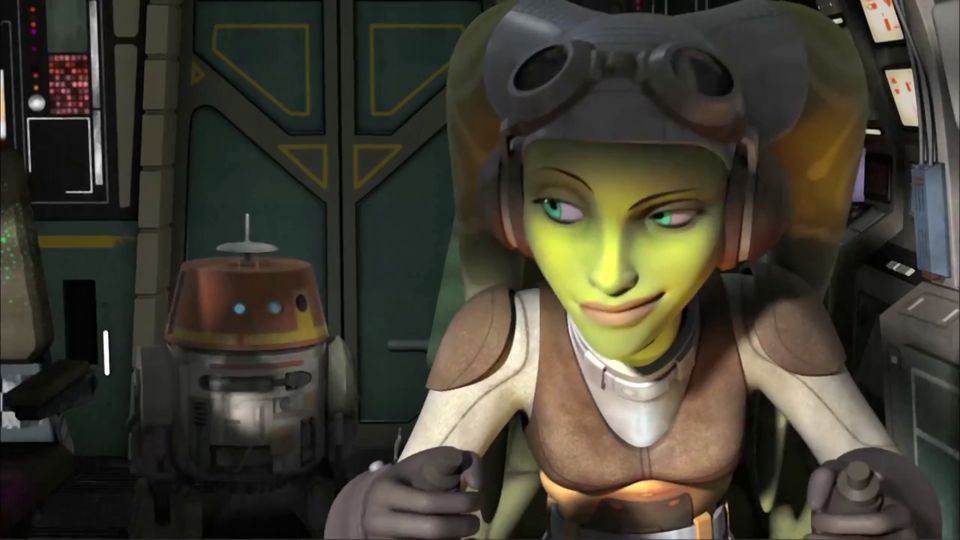 (Flip the page for more Star Wars, yo!)
Use Facebook to Comment on this Post